You have the opportunity to join over 200 organizations on campus, and joining a Fraternity or Sorority is one of them. We asked current students to share why they chose to go Greek. #BradleyBound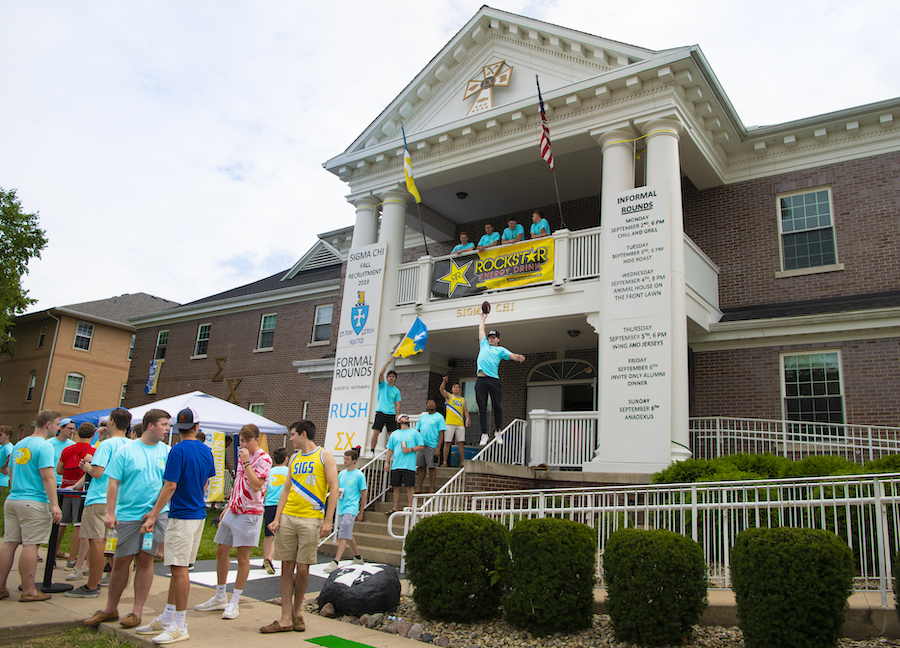 "Initially, I didn't have a strong urge to join a sorority once I started college. I decided to go through the recruitment process in hopes to meet people through that, and after doing so I realized all of the perks Greek life at Bradley had to offer. Immediately, I saw strong connections and friendships which is something that is of so much value in college. Aside from the amazing bonds, I noticed so many opportunities for leadership, personal growth, and academic/career success. I didn't want a sorority to be "buying friends." At Bradley, I saw that Greek life was all about building character and self development. I wanted to come out a new, better person after college and that is exactly what Greek life has done for me." – Emma P.
"Coming into Bradley I didn't know anyone but knew I wanted to be involved in something. When I started playing pickup soccer at Markin, most of the guys I was playing with happened to all be in the same fraternity which got me thinking about joining greeklife. Since joining greeklife my college experience has been impacted hugely. It has given me lifelong friendships as well as many fond memories I've made with many more to come." – Luke V.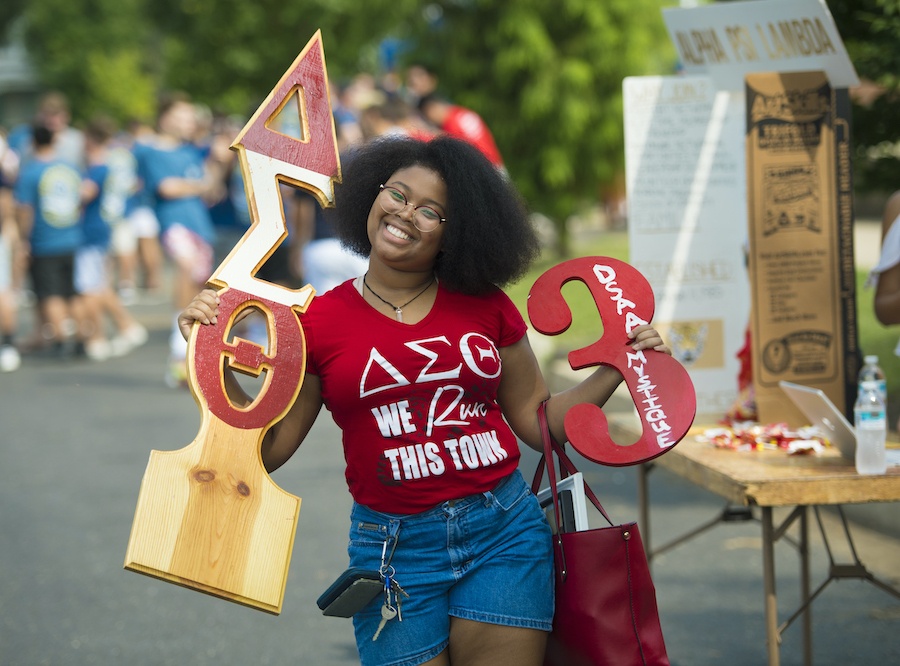 "Greek life has inspired a confidence in me that I never thought I could achieve. Coming into college was a scary experience, as it is for so many people, but being able to find a family away from home gave me a support system within the first month that I was on campus. More than anything, women in Greek life are there to support, uplift, and empower each other; this community has given me so much love and helped me believe in my own abilities. There are so many opportunities to thrive and I have gained so much confidence and become the best version of myself because of Greek life and all of the people in it!!" – Lia Z.
"Before coming to Bradley, I never intended on joining Greek life until my best friend—who also goes to Bradley—told me that I should rush a fraternity. I gave it some thought and decided to go for it; in the end, it turned out to be one of the greatest decisions I've made yet! The entire Greek experience is one of a kind, and it never hurts to put yourself outside your comfort zone and to try new things. Greek life provides me with support, lifelong friendships, and a whole family of brothers that has welcomed me with open arms. My amazing college experience would not have been what it is if it weren't for my friend's encouragement to push me outside my boundaries, as I hope you all consider joining Greek life; you never know what will happen!" – Mark A.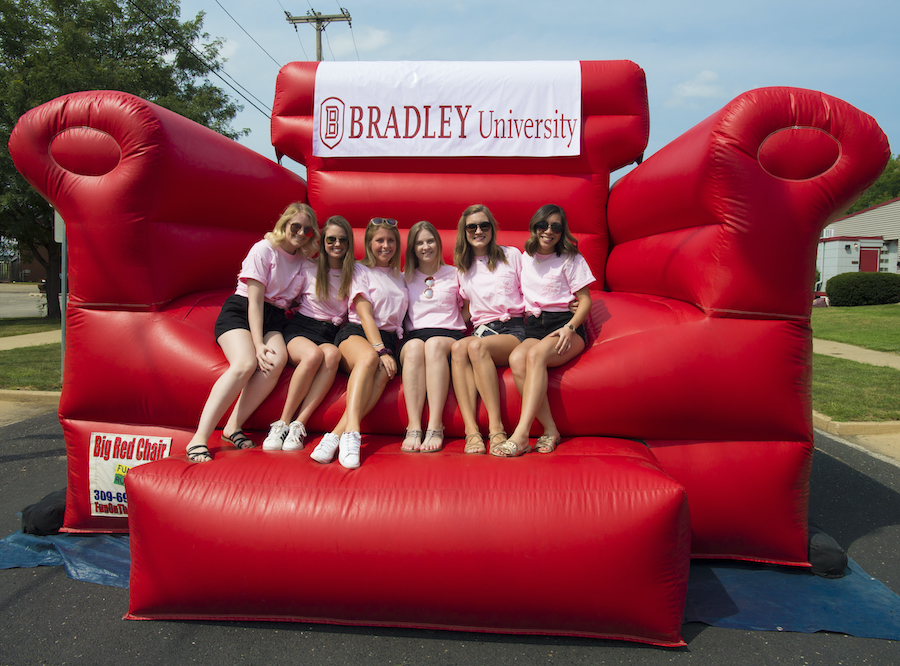 "I initially chose to go through recruitment because my older siblings had been involved in Greek life on their college campuses and always told me what a great experience it was for them, so I figured I would give it a shot myself! I am incredibly thankful that I did because joining Greek life is definitely one of the best decisions I have made during my time at Bradley. I have been able to meet amazing people and take on leadership opportunities that have taught me so much. Being in Greek life had helped me to come out of my shell and make lifelong friends and memories that I will always cherish." – Colleen F.
"My first semester, I got really close with about 5 guys on my floor. I also looked up to 3 seniors that were in my job and extracurriculars. I wondered what made me like these particular guys so much and after hanging out with them more, I realized they were actually all part of the same fraternity. This got me thinking, if these 8 guys are all connected to the same fraternity, then does that mean this fraternity has more great guys for me to meet? And after being a part of Greek Life for 2 years now, I realized my hypothesis was correct." – Ben H.