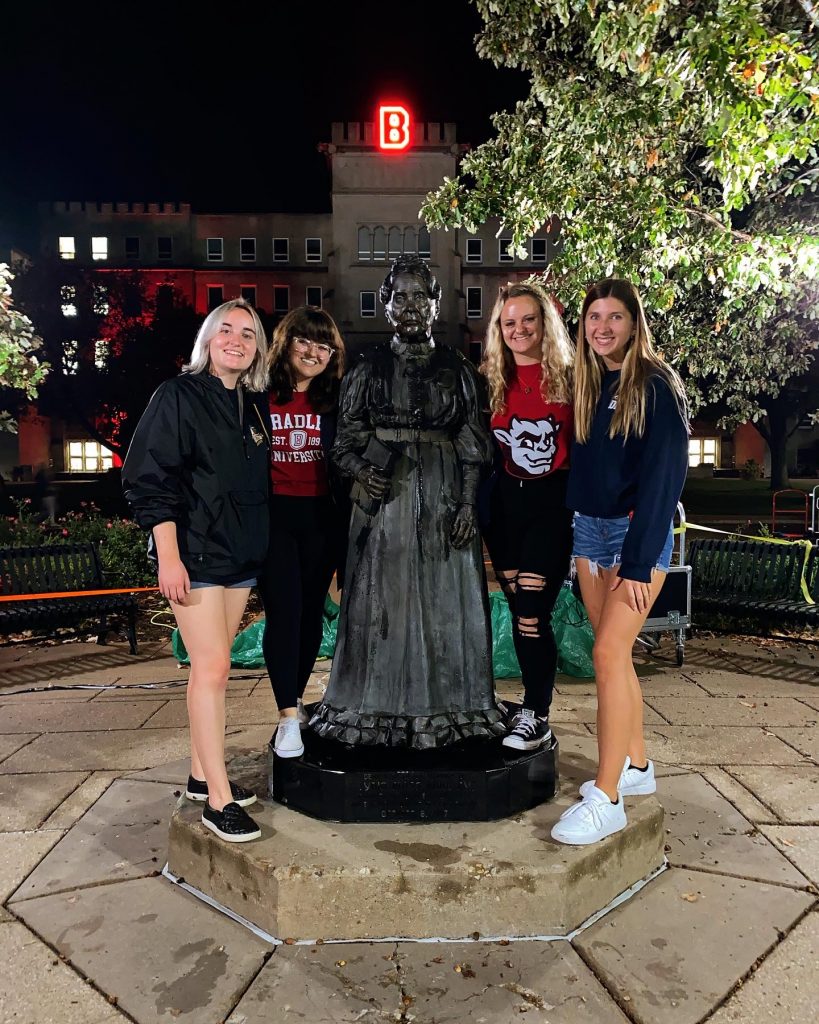 To say I am in disbelief that this was my last Bradley University Homecoming Week as a student would be an understatement! I truly have no idea where the time has gone, but I am so happy to say that this last Homecoming was by far the best and most memorable.
At Bradley, we are fortunate to have an entire Activities Council, also known as ACBU, on campus that is dedicated to putting on events for students, such as concerts, speakers, comedians, movies on the quad, and more! They also happen to plan all of the Homecoming events, and this year they pulled out all the stops.
The theme this year for our 100th annual Homecoming Week was, "There's No Place Like Bradley," which was a spin-off of The Wizard of Oz! We kicked off the week by watching the 1939 movie on one of our Intramural soccer fields while also having the opportunity to fly up in a hot air balloon to see a bird's eye view of campus!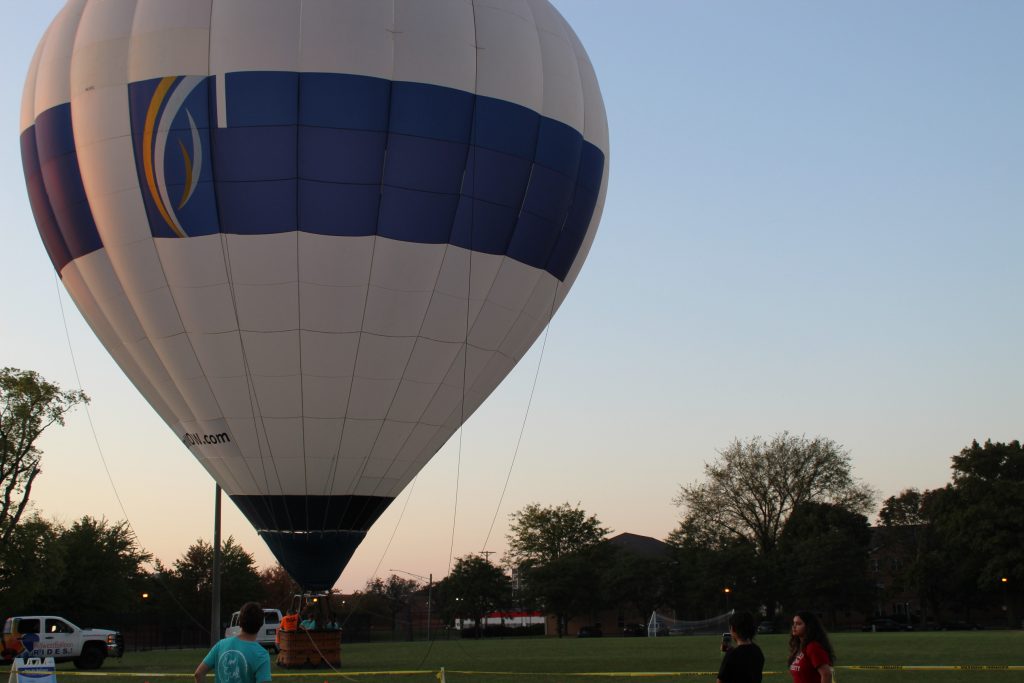 On Tuesday, I faced my fear of heights and did our ziplining event (and yes I did scream the entire way down) and the next day I also attended the Bradley Bowl to support the students who went against the faculty in the annual flag football game…and I am choosing to ignore the fact that the students lost. And of course there was the Homecoming pageant on Thursday night where we got to go support the Bradley students who were on the Homecoming court!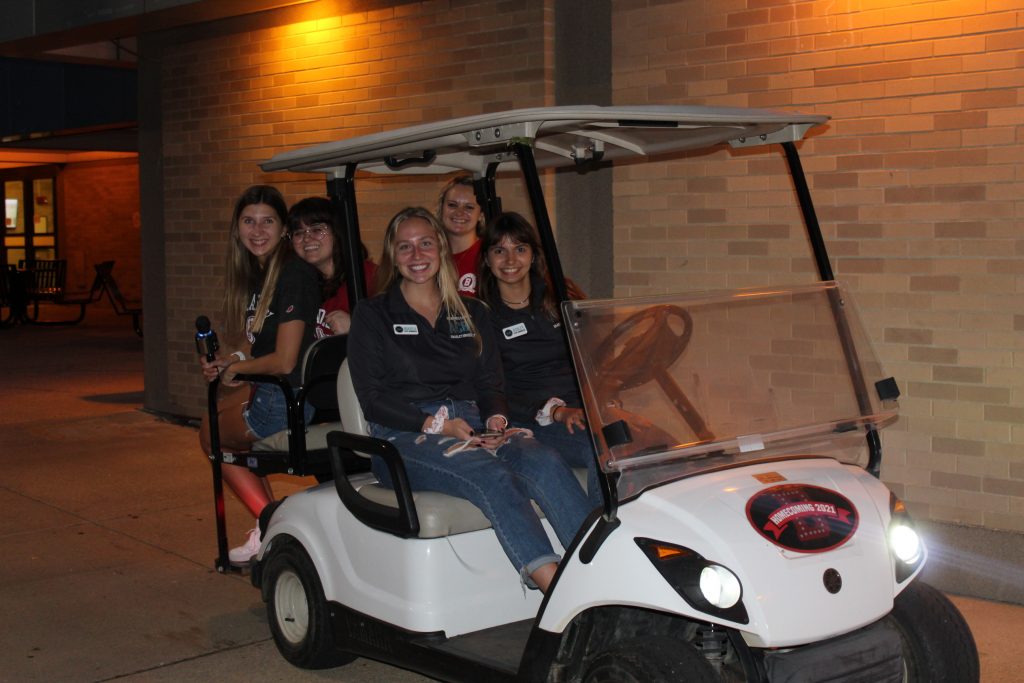 The best part of Homecoming is of course the iconic Lighting of the B ceremony. Before the fireworks, there are always so many fun things to do such as lawn games, carpool karaoke on golf carts, laser tag on the quad, getting to eat a TON of food and cotton candy, dance and singing performances from student organizations, inflatables, t-shirt giveaways, and more. While it did rain a little bit, the show still went on and the skies cleared long enough to light the fireworks off of Bradley Hall for the Lighting of the B ceremony. I have to say I might have gotten a little misty eyed knowing that it would be my last one. In the future, it will be me as an alum who will need the fireworks to light my way back home to campus.
Homecoming at Bradley is more than just the events and fun giveaways, however. It is a week where students, faculty, staff, and many alumni come together to celebrate Bradley University and being a Bradley Brave. After the fun I had this week, all I can really say about Bradley is that, "there's no place like home."
— Carrlee Craig '22