1. The Moe's Works
Order a Moe's quesadilla with chicken, rice, cheese, black beans, cilantro, and chipotle ranch dressing. It's a blast of southwest flavor that will give you just the right amount of delicious kick. The quesadilla is preferably complimented with a side of sour cream or chips and queso!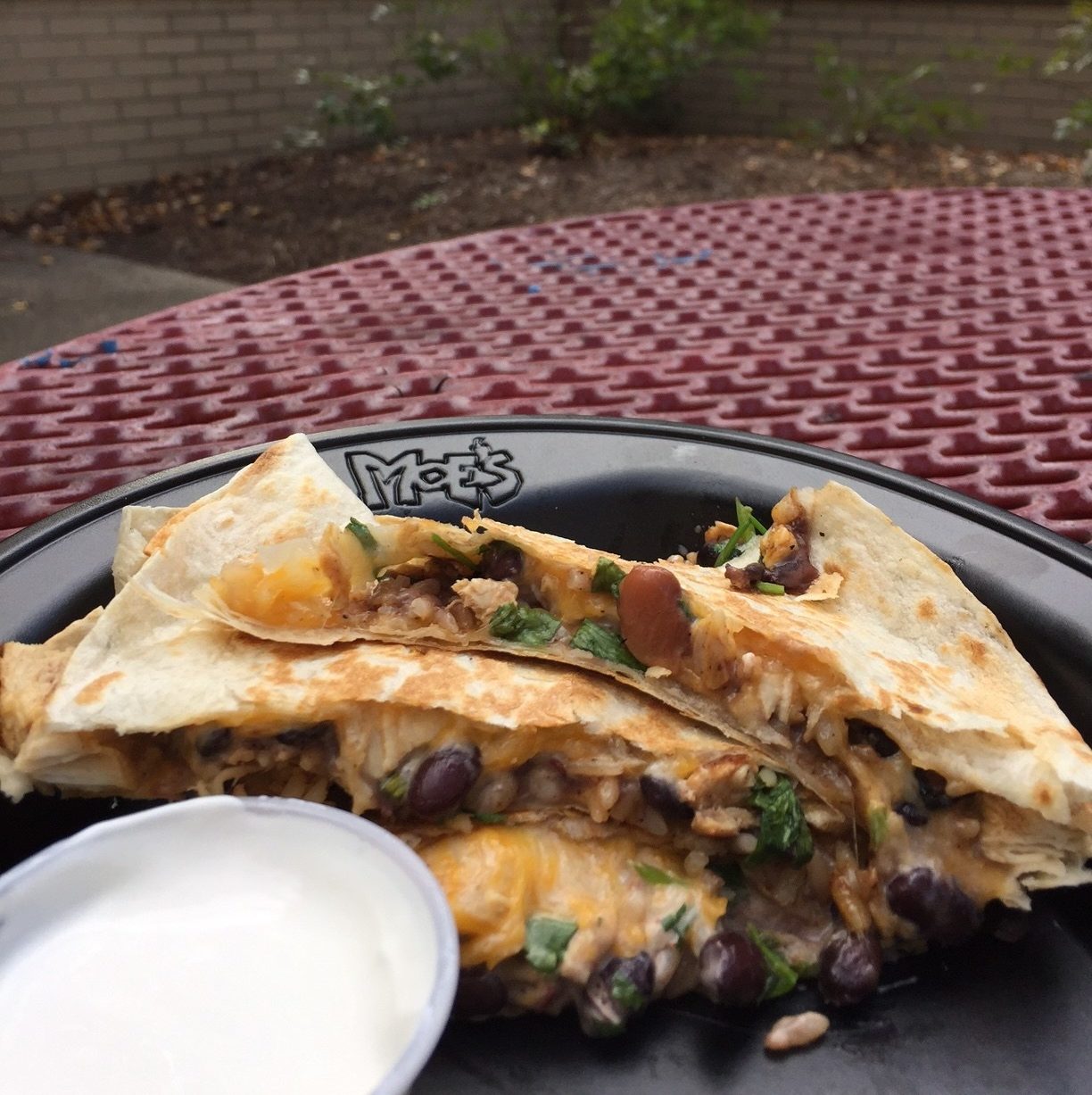 2. Queso Blend
We love Moe's so much that we had to add another recipe! Ask for a cup of Moe's queso witha side of rice and corn salsa. Mix the ingredients together and enjoy a flavorful chip dip. If you're feeling adventurous try dunking your Moe's Works quesadilla into the secret queso blend… it will rock your taste buds!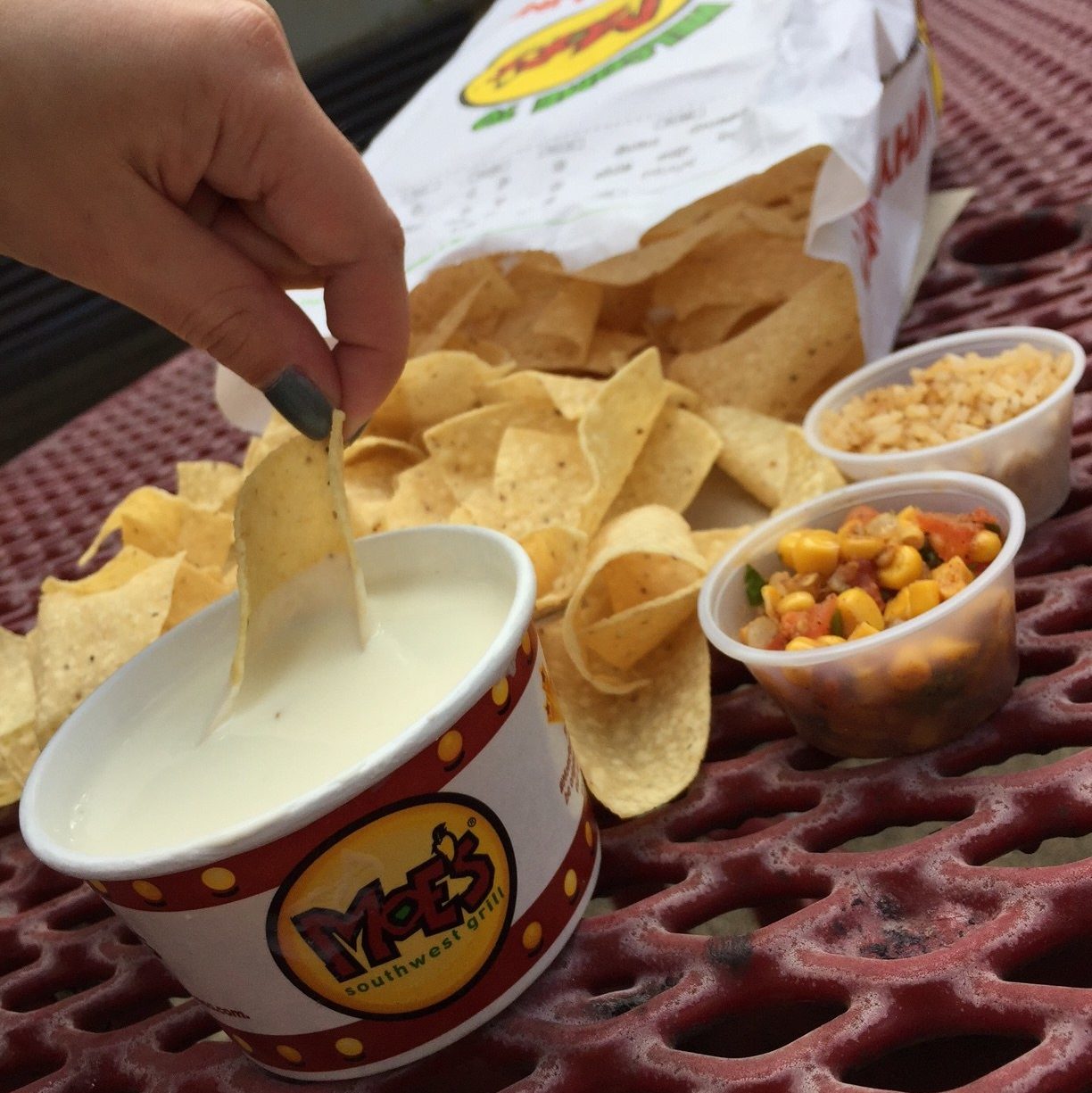 3. Mac Sandwich
When Giesert's action station has homemade mac n cheese you're in luck for a tasty Mac Sandwich. At the action station, add a few, or all, of the toppings offered (the best combination is peppers and onions). Next, toast 2 slices of bread (feel free to choose whichever type of bread you prefer). Then, scoop the mac-n-cheese onto a toasted slice of bread. If you're feeling spicy, put a dab or two of sriracha and close the sandwich. Take a bite and enjoy this hot and wild creation!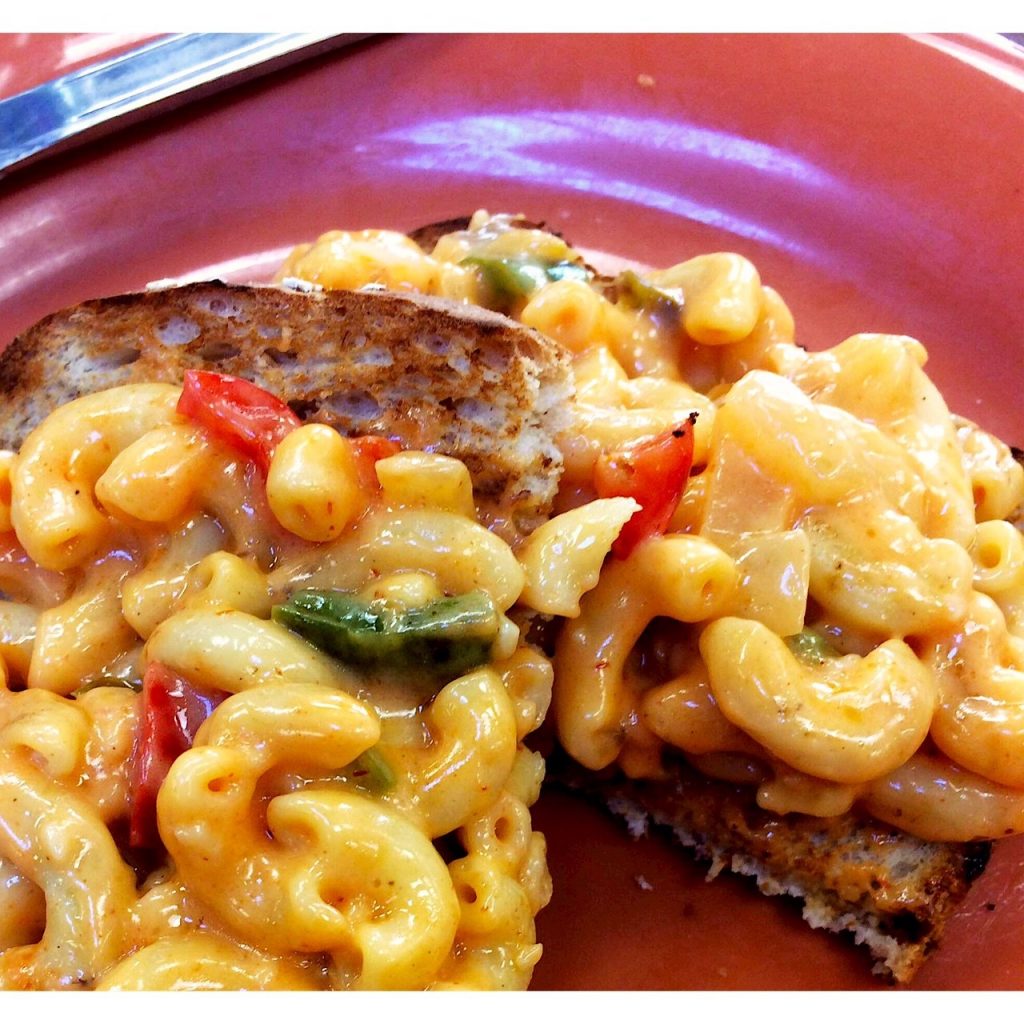 4. Cucumber Sandwich
Combine Geisert cafeteria's salad and sandwich bar ingredients to create a healthy and delicious cucumber sandwich. One of the best combinations is cucumber, turkey, swiss cheese, and a drizzle of italian dressing.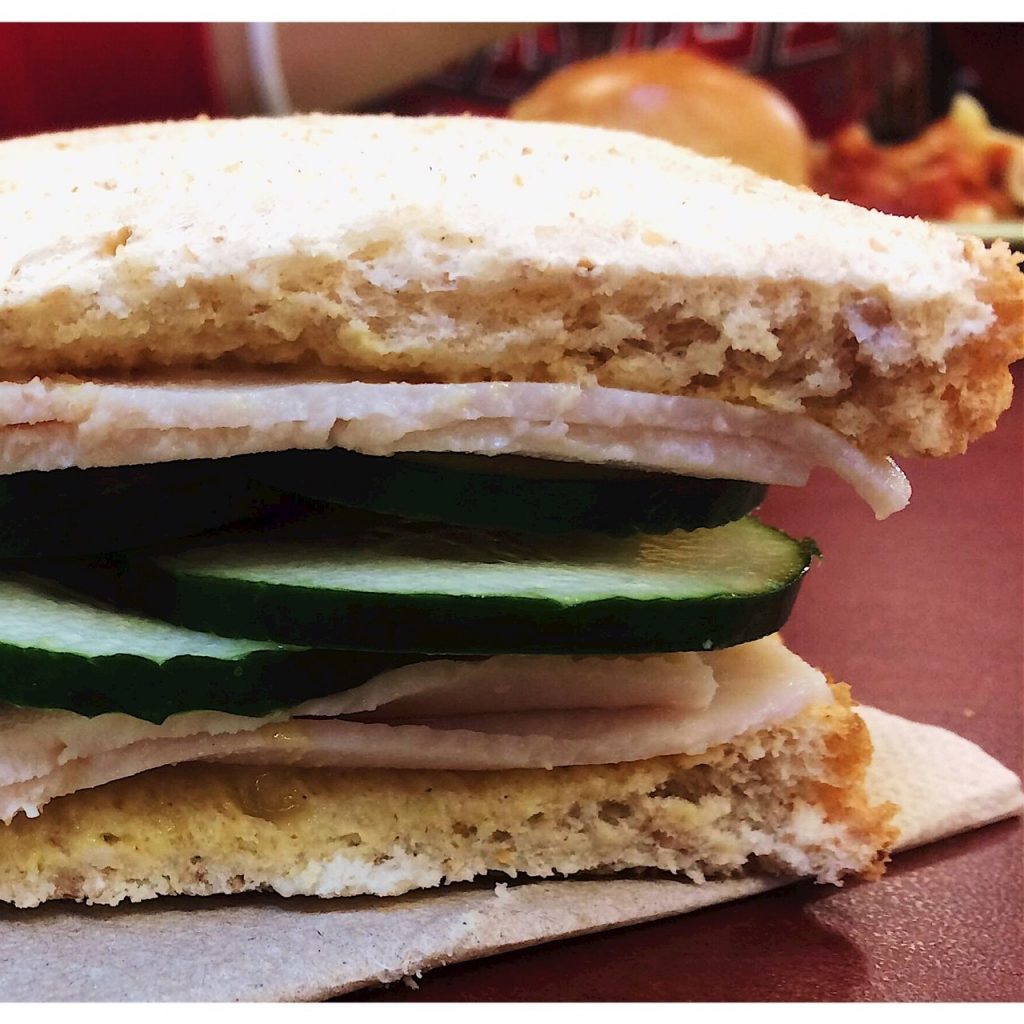 5. Homemade Ice Cream Sandwich
Take a glance at the dessert section in the Geisert and Williams dining halls. If your eye catches chocolate chip cookies you are in for a delicious treat! Snatch 2 chocolate chips cookies and head over to the ice cream machine. Swirl both chocolate and vanilla ice cream on top of one cookie, then top off your sweet sandwich with the second chocolate chip cookie. Best homemade dessert ever! Pro tip: If you're craving more chocolate goodness, drizzle chocolate syrup over the ice cream layer!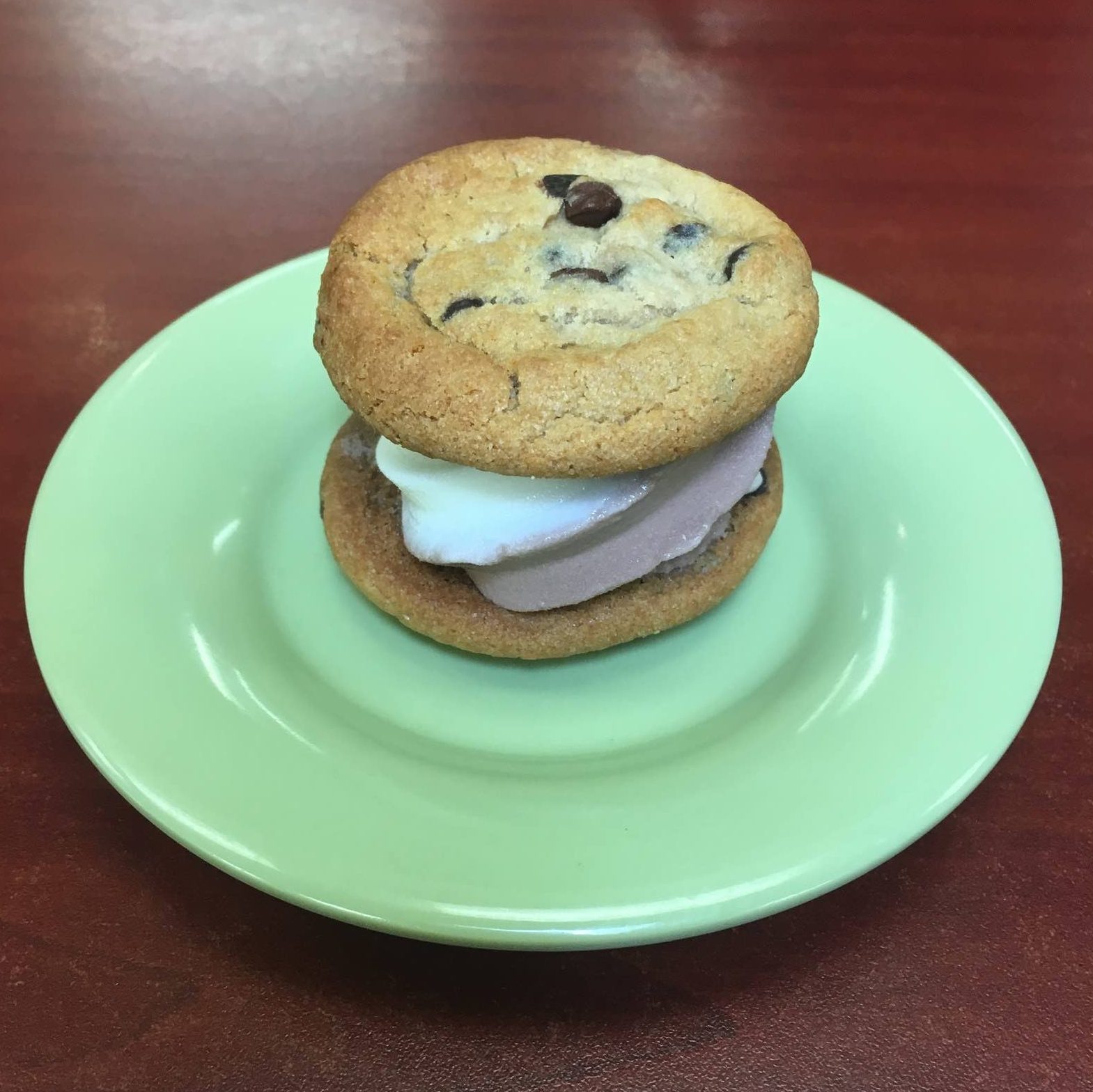 6. Everything But The Lox Bagel
Toast a bagel and spread plain cream cheese on top. Next, add sliced tomatoes from the sandwich bar with a dash of salt and pepper. Enjoy this savory and simply meal anytime of the day!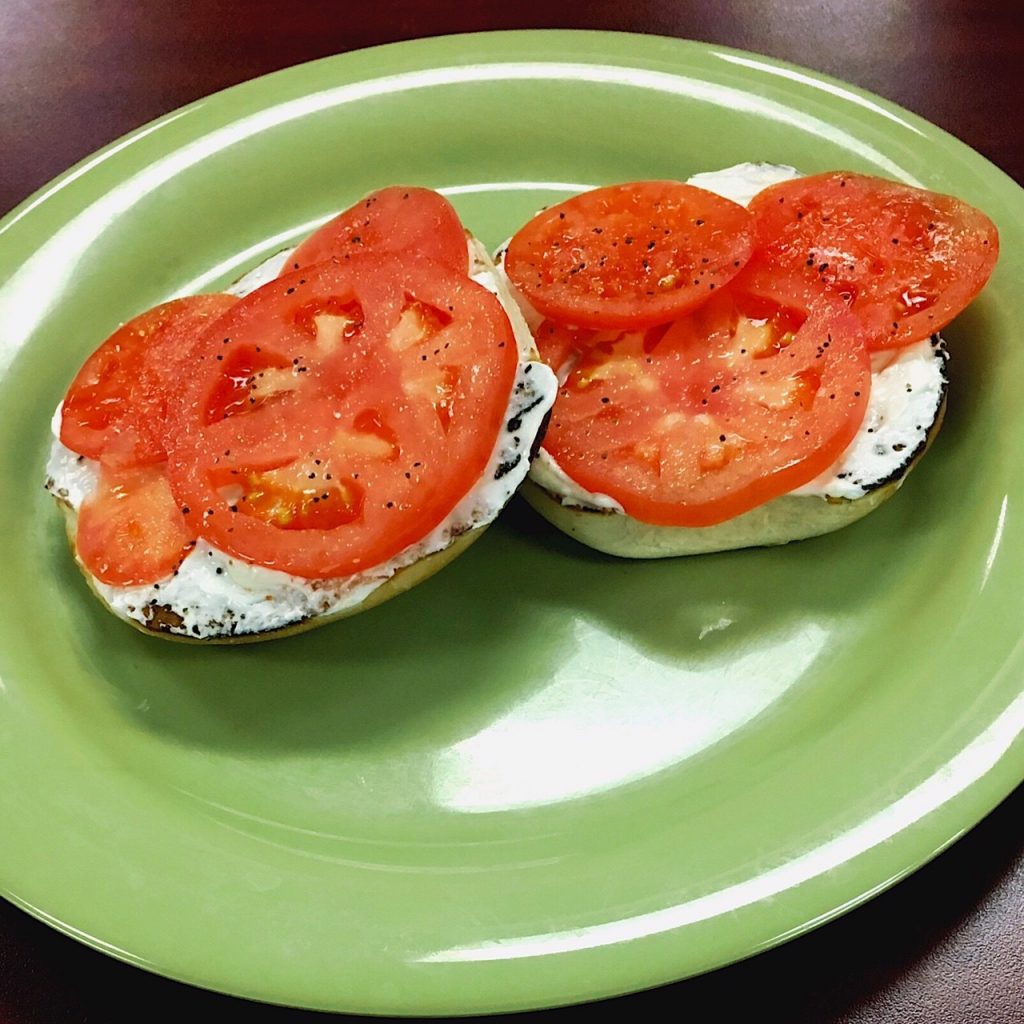 7. Peanut Butter Banana Waffle
Make a fresh waffle in Geisert's waffle makers. Chop up a banana and place the banana slices on the waffle. Add a few drops of peanut butter and a scoop or two of vanilla ice cream! Wah-la…it's the best breakfast/dessert you've ever had!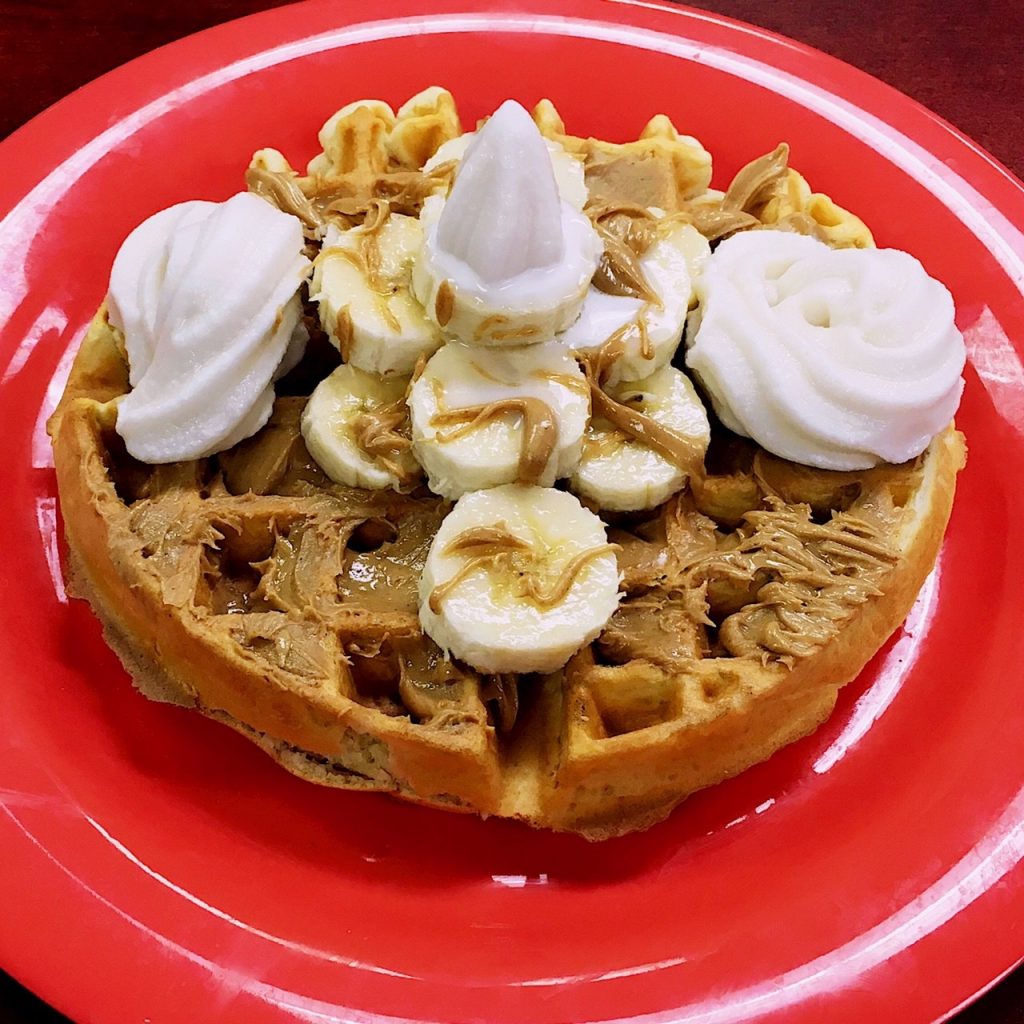 8. Spiced Up Omelet
If you feel like spicing up your morning, this omelet is for you! The dining hall in Geisert offers an omelet station everyday. We recommend ordering an omelet with sauage, cheese, peppers, onions, and cilantro. Then suggest adding salsa from the condiment station! If you want to spice up your omelet even more, squeeze a drop or two of sriracha on top! It'll surely kick start your day!