Year in School:   Senior                          
Hometown: Peoria, Illinois
Academic Major and Minor(s)
Major: Psychology major
Minor(s): Philosophy and Ethics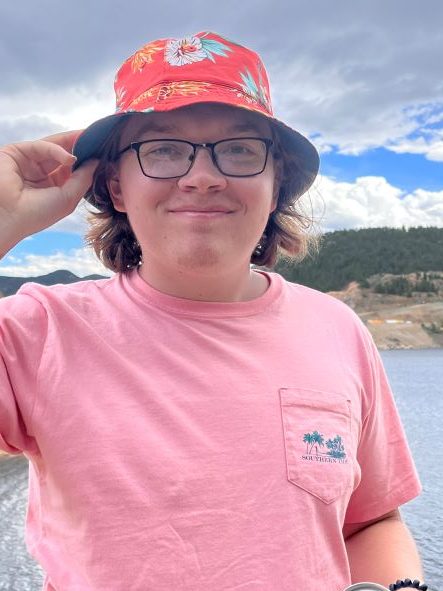 How did you decide to major in your academic program?
I took Psychology 101 and fell in love with the subject
Share an experiential learning opportunity you have had inside or outside of the classroom.
I have been lucky enough to run my own research lab. I participated in undergraduate research starting my summer after sophomore year and now I get to run my own projects and interact with so many smart intelligent people.
Who at Bradley has been instrumental to your college experience and why?
Dr. Beckes in the Psychology department and Mrs. Craig from admissions. Dr. Beckes helped me through research and has always been a professor I can turn to and try on whenever I need help with a project. Mrs. Craig has acted like a caretaker for me and has always been open to helping me and my friends in admissions.
What is one piece of advice you would offer to students considering your major?
I would encourage them to be involved within the department and meet with their professors. Many people can come to class and graduate with a degree, but by participating in research labs, engaging in psychology club activities, and attending honor society events, students have an opportunity to meet peers that will become lifelong friends. The professors are also the blood of the department, through their help we as students have the ability to do so much on campus.
Why is Bradley an exceptional place to study your academic major?
The psychology department is award winning and has the best faculty you could ask for. Each professor runs labs and social events to make sure each student is becoming the best possible person they can be.
Anything else about your academic experience you would love to share?
The faculty everywhere on campus are amazing, not just the psych department. Because of the faculty, I have grown to fall in love with Bradley and wouldn't trade my college experience for anything or anywhere else.