Year in School:  Sophomore              
Hometown: Flower Mound, TX
Academic Major and Minor(s)
Major: UX/UI Major
Minor(s): Game Design Minor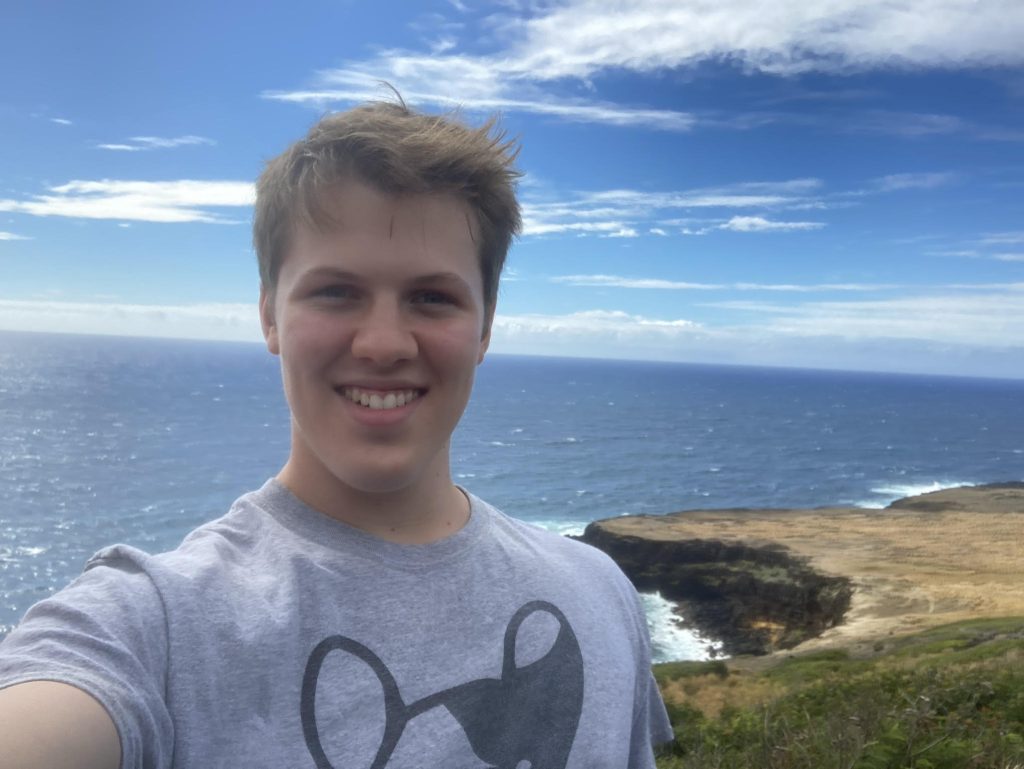 How did you decide to major in your academic program?
At first I wasn't quite sure what I wanted to do. I knew I wanted to be in the digital entertainment industry but I wasn't quite sure if I have the chops for it. After talking to a lot of alumni at various schools and doing a lot of research I came to the conclusion that I wanted to be a part of the video game industry as I've always had a deep love for video games. However, I also knew that I hated coding and I always was more intrigued by the artistic side of design. However that's when I learned about user experience and user interface. It allows me to be a part of the industry that I love, as well as focus on design and the psychology of people as they go through a digital experience.
What has been your favorite class at Bradley?
My second user experience design class in my spring freshman year.
Who at Bradley has been instrumental to your college experience and why?
My friends have probably had the biggest impact on my college experience. They give me a sense of belonging when I didn't know if I'd have one when first coming to college.
What are your future goals and how is Bradley preparing you to reach them?
My future goal is to work for a game design company, hopefully Capcom, Atlus, Nintendo, or Neither Realm, as a part of their user experience team. Bradley is helping me develop the skills I would need to be able to efficiently work in the user experience and design industry, teaching me things like designed principles, new software, etc.
What is one piece of advice you would offer to students considering your major?
Always think about who your user is and if you as a user would be satisfied with the design that you made. Don't just make something to teacher would be happy with, make something you would be happy with.

Why is Bradley an exceptional place to study your academic major?
Bradley has a lot of outlets in the industry and a lot of professionals who have a vast variety of knowledge that you can apply to your own skills. And while the number of students may be slim compared to other majors here at Bradley, that gives you a real opportunity to sit down and actually talk and learn from your professors. You can make a real connection with them, which will not only help you develop your skills but also give you a connection into the industry once you graduate.
Anything else about your academic experience you would love to share?
Go out and try new things. College is the perfect opportunity to not only learn about yourself, but also learn more about you as a person. So don't be afraid to go in headfirst and give it all you got!