Year in School: Senior
Hometown: Moreno Valley, CA

Academic Major and Minor(s)
Major: Biomedical Science Major with Concentration in Research and Development
Minor: Neuroscience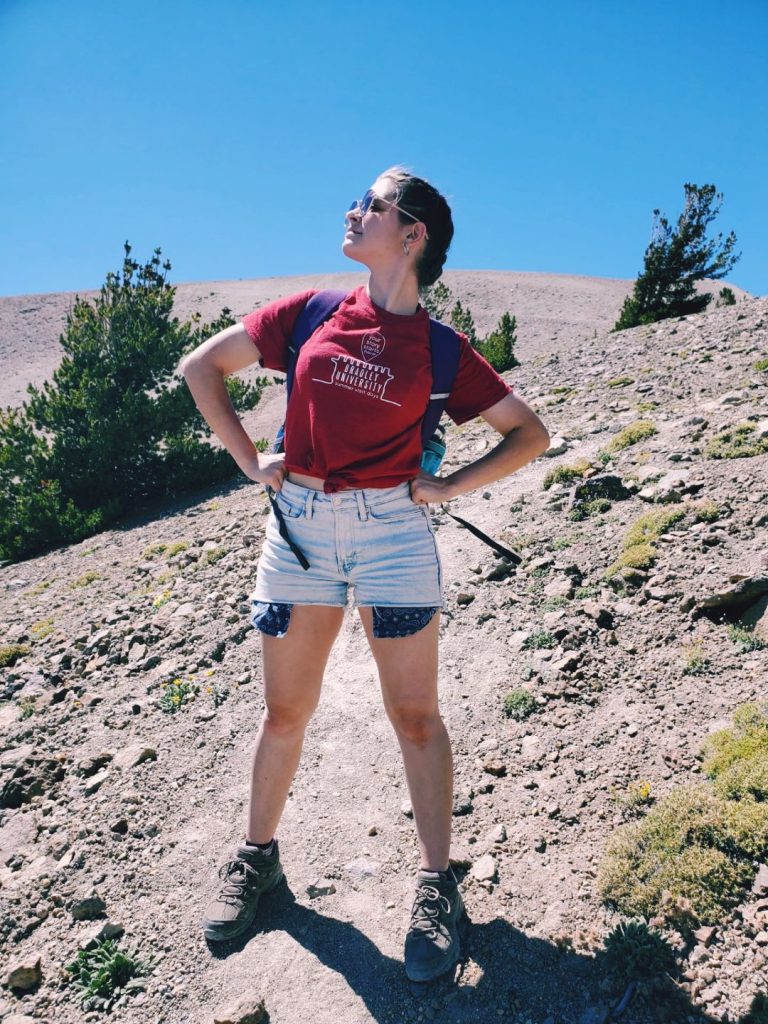 How did you decide to major in your academic program?
I mainly decided on my major because I loved biology and I wanted to pursue a career in a field that I enjoyed. I knew I would go to graduate school for further education, but I didn't decided what that would look like until junior year..
What has been your favorite class at Bradley?
There are several classes that I have enjoyed while here at Bradley thanks to the fascinating topics (because I am a nerd without a doubt) and the dedicated faculty. Some of my favorite include Neurophysiology, Cell Biology, Genetics, Community Choir, and Biochemistry.
Share an experiential learning opportunity you have had inside or outside of the classroom.
I have several experiences that I would love to list for this question despite it asking for one, so I will be brief with each. I have done biology research since freshmen year and psychology research since junior year. While this research currently counts as a course for me, it originally was just highly valuable volunteer work. This experience enabled me to land a research internship at the University of Michigan Medical School as part of the MSTP program over the 2022 summer.
Who at Bradley has been instrumental to your college experience and why?
Dr. Stover has been a great influence and support during my time here at Bradley. She has not only been my research and lecture professor, but also an unofficial advisor who has even written recommendation letters for me. She has helped me figure out what I want to do with my future career (which is a tough decision!) and has taken steps to help me achieve that goal.
What are your future goals and how is Bradley preparing you to reach them?
My future goals are to attend a postbac program for about a year or two and then attend an MSTP program (NIH funded MD/PhD program) for about 8 years (such a long time!) and then hopefully get a career in medical research as a physician scientist if all goes to plan. I have taken many courses at Bradley that have prepared me for the MCAT and medical school courses. The labs and research here has prepared me for the PhD portion of the program as well. The faculty here have been great advisors who offer suppor for the long road ahead (as well as recommendation letters!).
What is one piece of advice you would offer to students considering your major?
One piece of advice I would give is that you don't need to have it all figured out or have a whole 10 step college/career plan in order to succeed. It is ok to just pursue a degree that involves your interests and see where life takes you. Because, despite all of the planning and preparing in the world, no one can really every be prepared for the future or know what is in store. Just cross each bridge as you come to it. That way you are prepared for the immediate future but not stuck living in the future. That way you can explore and take each opportunity as it comes to you.