Year in School: Junior
Hometown: Geneva, IL
Academic Major and Minor(s)
Major: Dietetics
Minor: Entrepreneurship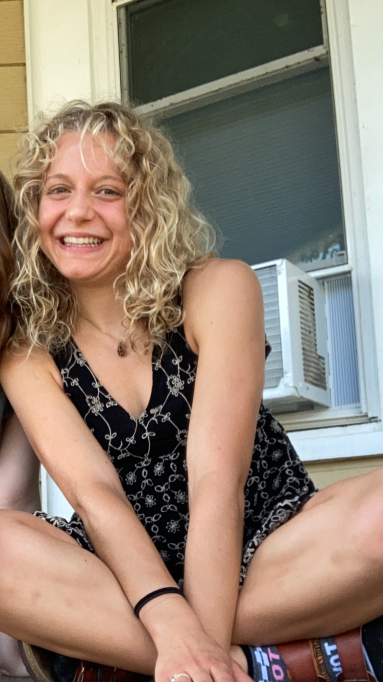 How did you decide to major in your academic program?
A passion for food and health, and making people's lives better
What has been your favorite class at Bradley?
Food and World Cultures, Endocrinology, Nutrition
Food is so much more than food, it draws people together and celebrates culture. Food and World Culture was an eye opening class that really showed me how food is related to identity and is critical in celebrating diversity, and I thought that was very interesting.
I also loved endocrinology because it is amazing to me how something as small as a gene produces products that can drastically change how the body performs. I am also continually shocked at how that is related to nutrition, and I can't wait to learn more as the semester continues!
Finally, I enjoyed basic nutrition because it was a class that allowed me to dip my toe into the water of dietetics and I LOVED it, which made me feel encouraged that I am on the right path!
Share an experiential learning opportunity you have had inside or outside of the classroom.
I love teaching cooking classes at Peoria Grown. Peoria Grown is an amazing organization in the local area that works to solve food insecurity and promote nutrition. Through Peoria Grown I was able to teach cooking classes at a variety of locations. At each class we cooked two recipes which allowed us to practice making homemade food while discussing various topics related to nutrition. Hyvee, in coordination with Peoria Grown, would then provide the students a "goody bag" of ingredients to make the recipes they made in class at home, with the hopes of spreading their knowledge to their families.
Who at Bradley has been instrumental to your college experience and why?
All of the professors in the FCS department have been extremely encouraging and helpful in planning my career path, teaching classes, and generally checking in. Dr. Olds has been an especially great help as a mentor for my research project
What is one piece of advice you would offer to students considering your major?
ASK FOR OPPORTUNITIES WHEN YOU HEAR ABOUT THEM, be passionate and open to learn.
Why is Bradley an exceptional place to study your academic major?
Well know accredited ACEND program, 4 +1 program, amazing professors!
Anything else about your academic experience you would love to share?
I am doing a research project on eating grasshoppers. It sounds crazy, but it is estimated that 2 billion people eat insects around the world currently. They are extremely sustainable, a complete source of protein comparable per ounce to beef, but require 12 times less food than raising a cow with 100 times less greenhouse emissions.