Bradley's Foster College of Business gives students the ability to develop skills they will use throughout their careers while gaining experience through internships, class projects and networking with professionals. The college provides a comprehensive undergraduate education to more than 700 business students in nine majors, 15 minors and three graduate degrees. See six facts of what the Foster College has to offer.
1. Business and Engineering Convergence Center
The new $100 million building houses both the colleges of business and engineering. The convergence center is 270,000 square feet of academic space, featuring 28 classrooms, eight computer labs, 46 specialized labs, and 30 collaboration and meeting spaces!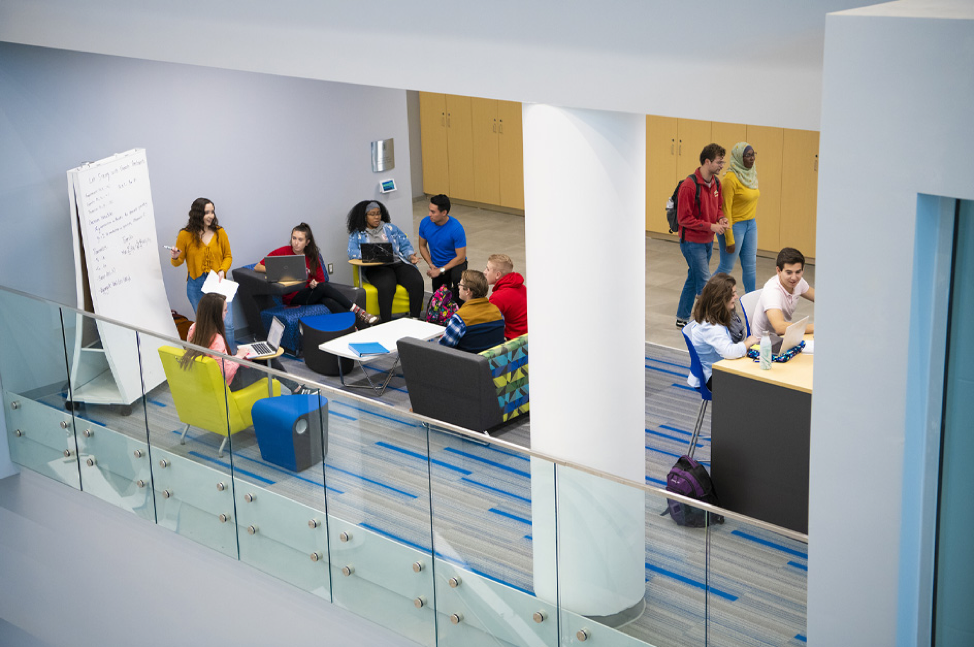 2. Top Ranked and Accredited
The Foster College of Business is among the top 2 percent of business schools in the world to be accredited by the Association to Advance Collegiate Schools of Business (AASCB International). It has been ranked in the top third of business schools in the country, according to U.S. News & World Report. This places the college as one of the top private undergraduate business programs in Illinois.
3. Faculty interaction
With a 10:1 student to faculty ratio, the college's impressive team of teachers, scholars, and professionals are committed to student learning through close interaction. Faculty bring strong business connections to the classroom and are eager and available to engage with students in the classroom, during office hours, and more.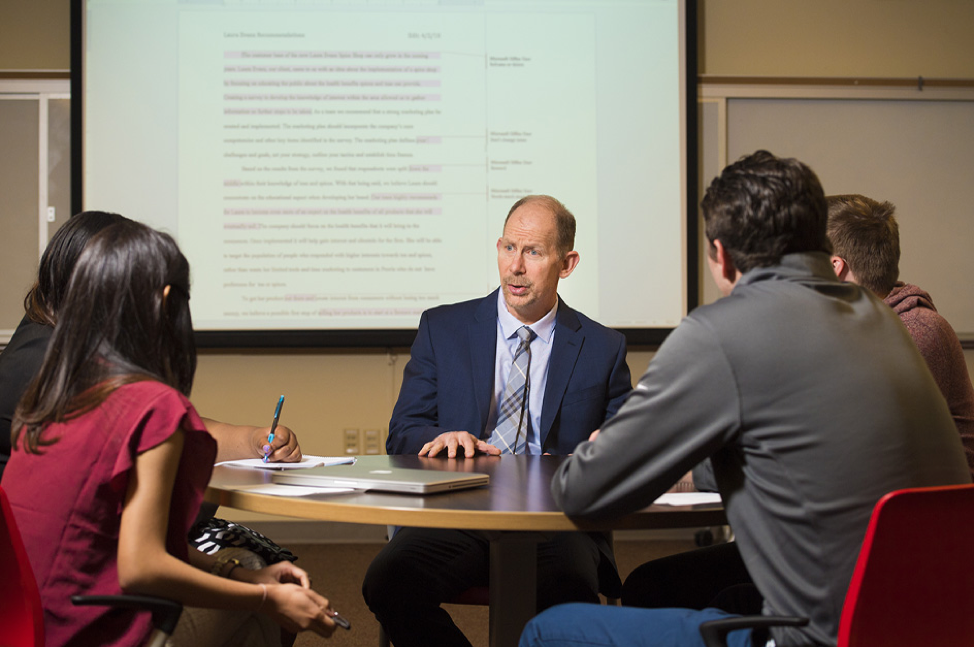 4. Leader in CPA Pass Rates
Bradley's accounting program is AACSB accredited, which means it's one of the top accounting departments in the world. It is set apart by being amongst the top 30 of mid-sized programs nationally. The program consistently sees high CPA pass rates, being #1 in Illinois with CPA rates for advanced degree students.
5. Sales Team Success
The Bradley University Sales Team consistently places high at the National Collegiate Sales Competition, earning its second national championship in 2020, and repeating as National Champions in 2022. Sale team coach and marketing instructor Brad Eskridge says, "The sales team is an opportunity for our most dedicated sales students to develop, refine and enhance their selling process, presentation and interpersonal communication skills."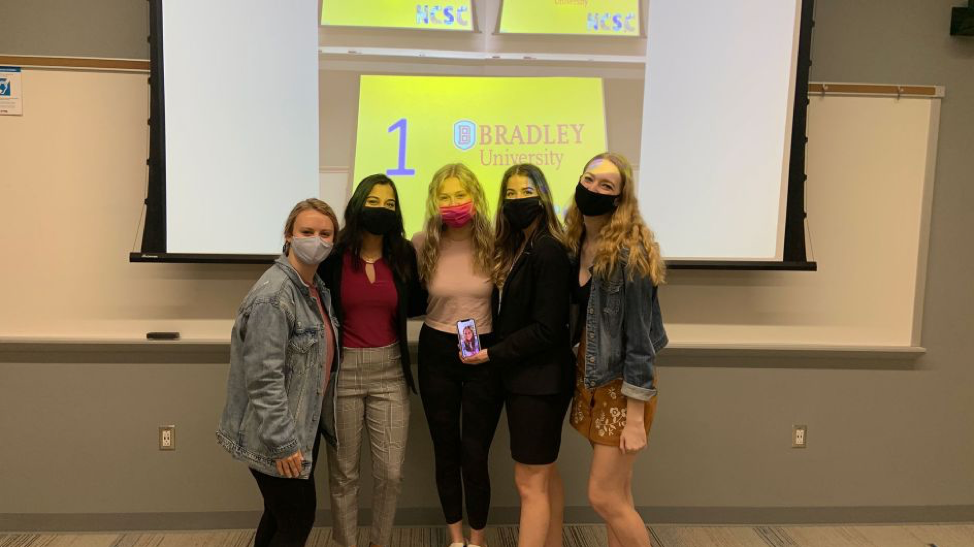 6. #GetAJob
Because the business world is integrated into the classroom, students see a 95 percent career outcomes rate, landing jobs at companies such as State Farm, Amazon, Maui Jim, and Kellogg.