1. Your Admission Counselor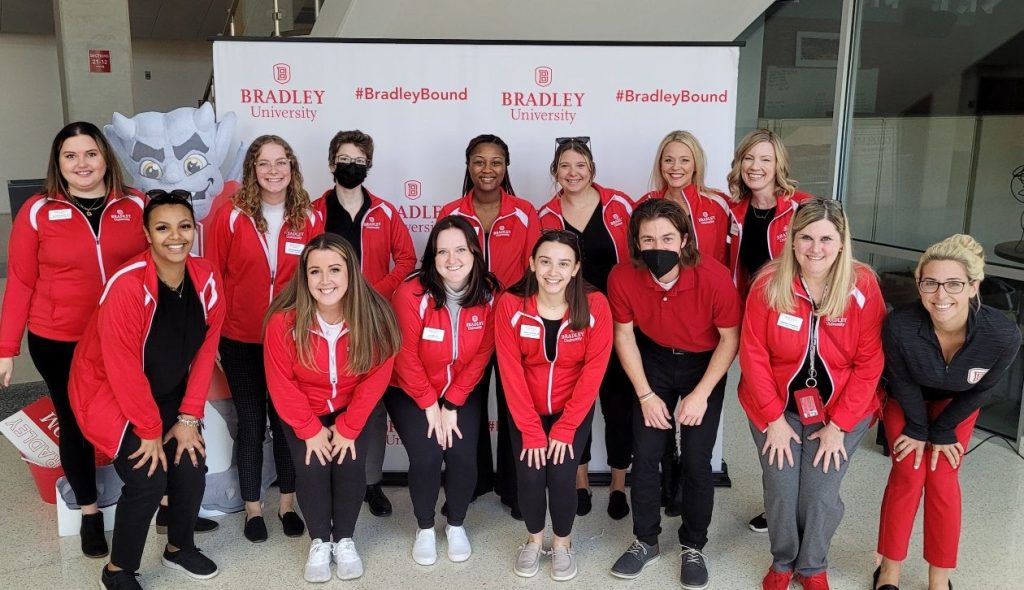 Your Admission Counselor is your go-to Bradley expert! They'll be there for you through the whole Admission process – no question is too big or too small for them!
2. Lydia Moss Bradley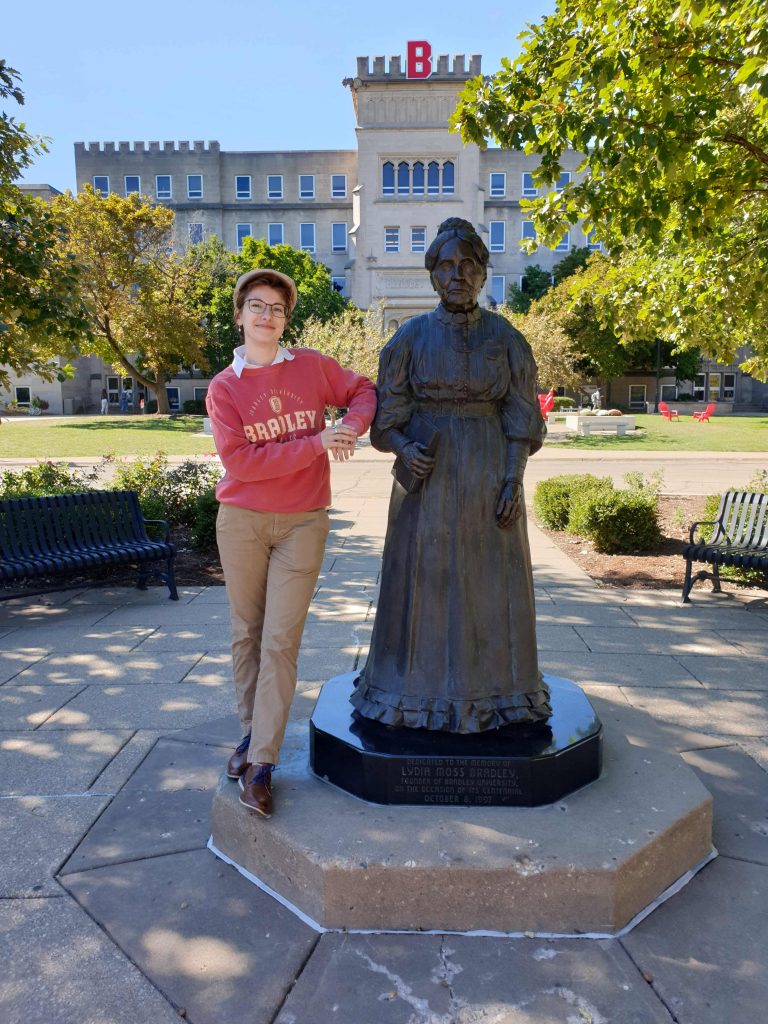 Lydia Moss Bradley is the founder and namesake of Bradley University and lucky for you, she's still around today! On your campus tour, you'll find her statue located directly in front of Bradley Hall. Don't forget to stop and snap a selfie or family picture with our beloved Lydia!
3. Kaboom!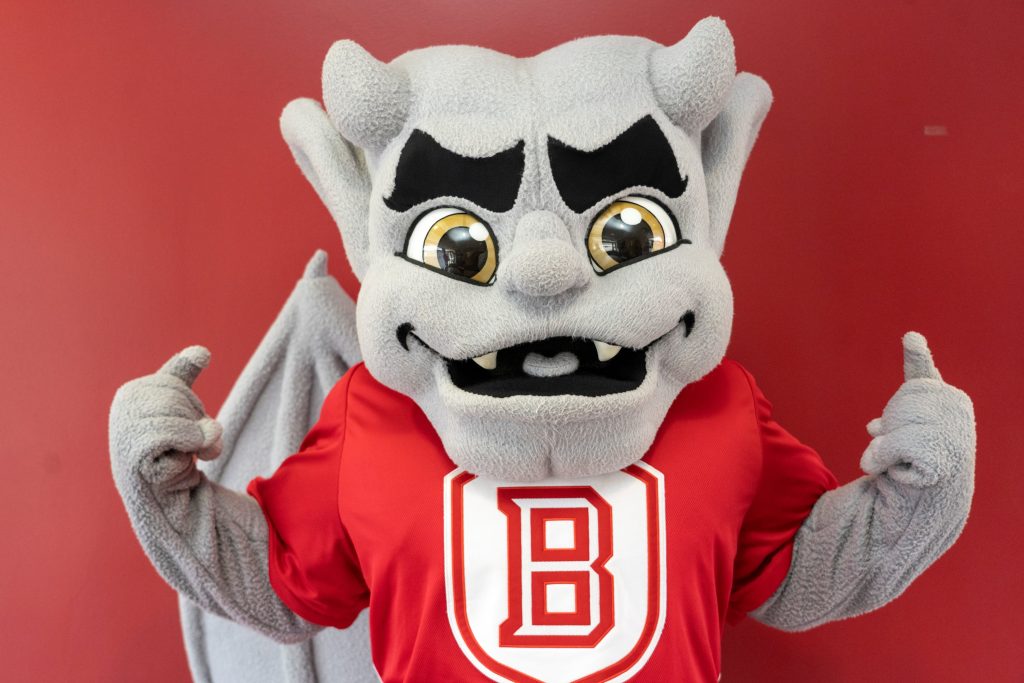 Kaboom! is Bradley's mascot, so obviously, he had to make the list! Whether it's his cardboard cutout or him in the flesh IRL, you have to meet Bradley's #1 hype man!
4. A professor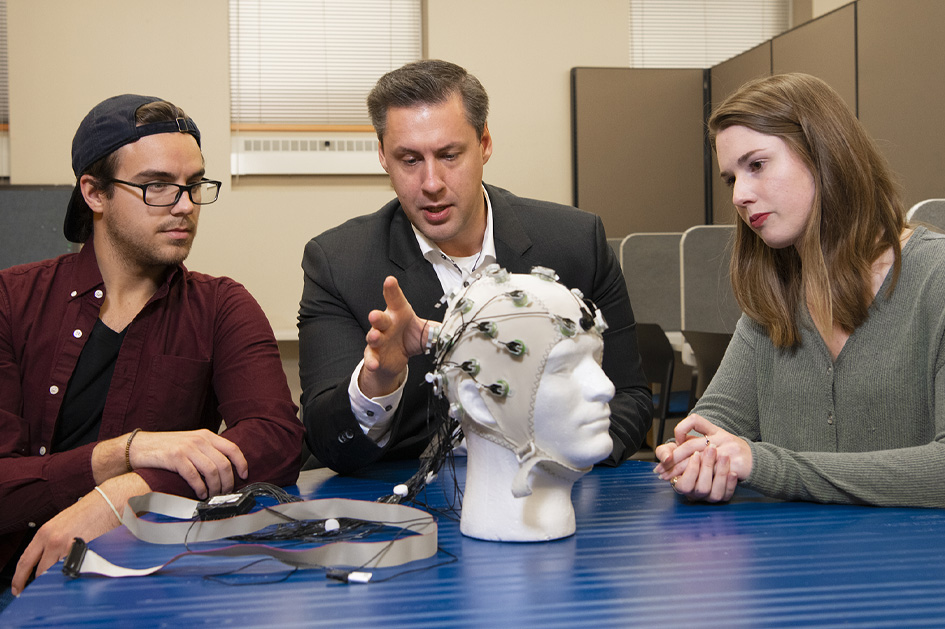 Whether it's on a tour while you're passing through an academic building or you go to a faculty session during a Visit Day, don't forget to say "hello" and introduce yourself to your future mentors!
5. Wags for Mags Dogs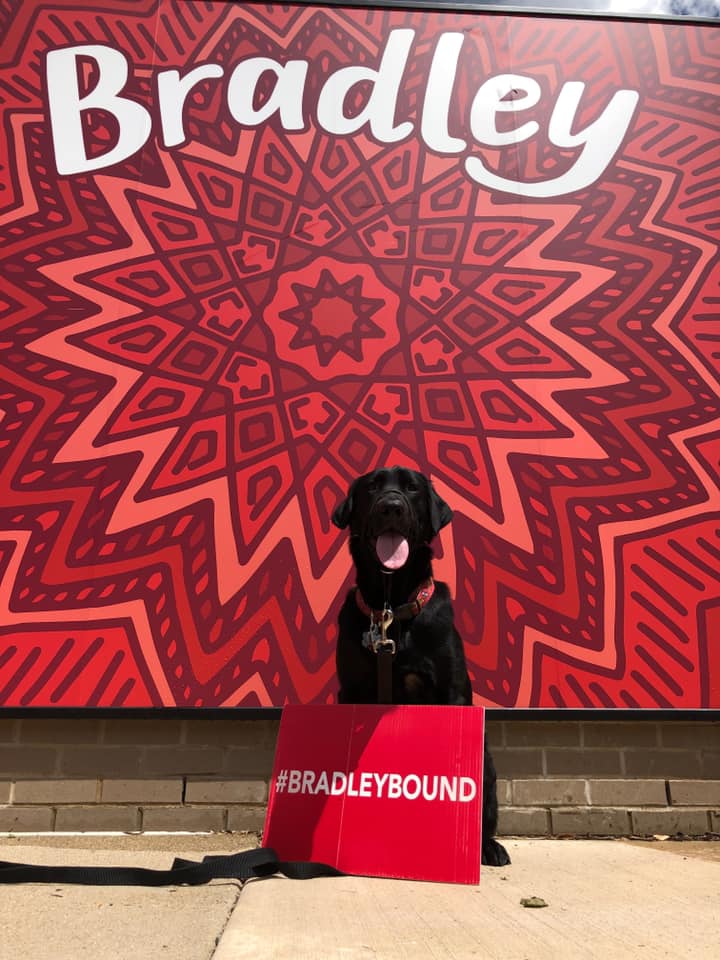 The Wags dogs are our favorite canines on campus! Not only are these furry friends super cute, but they're working towards a great cause: becoming service animals!
6. A student with your intended major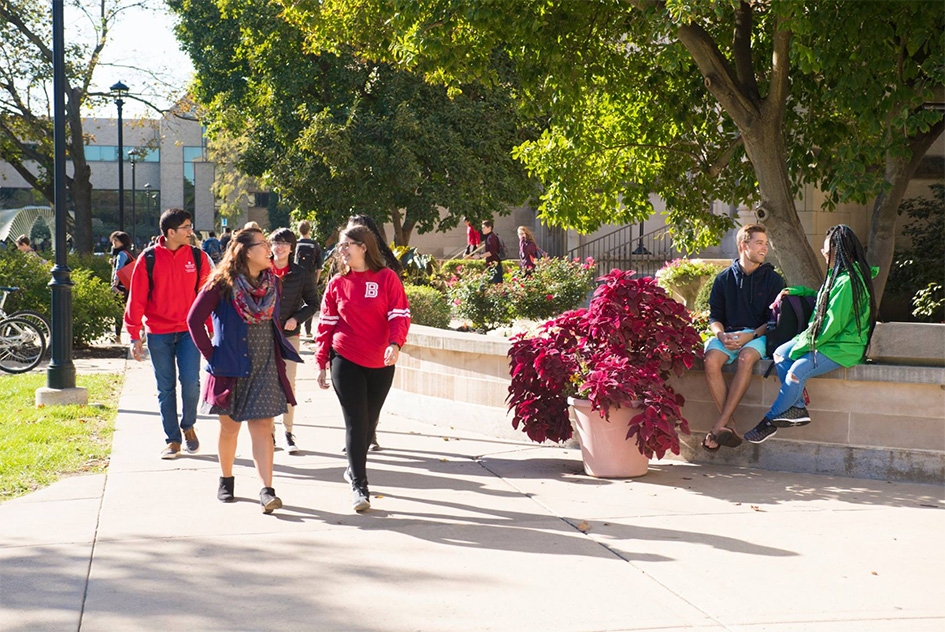 Great minds think alike! At Visit Days and Orientation, you'll get a chance to meet other students in your intended major. Who knows? They might become your go-to study buddy once classes start!
7. A Bradley Squirrel
We love our Bradley squirrels! As the unofficial pet of every Bradley student, our squirrels are super friendly and always looking for a snack (nuts are their favorite)!