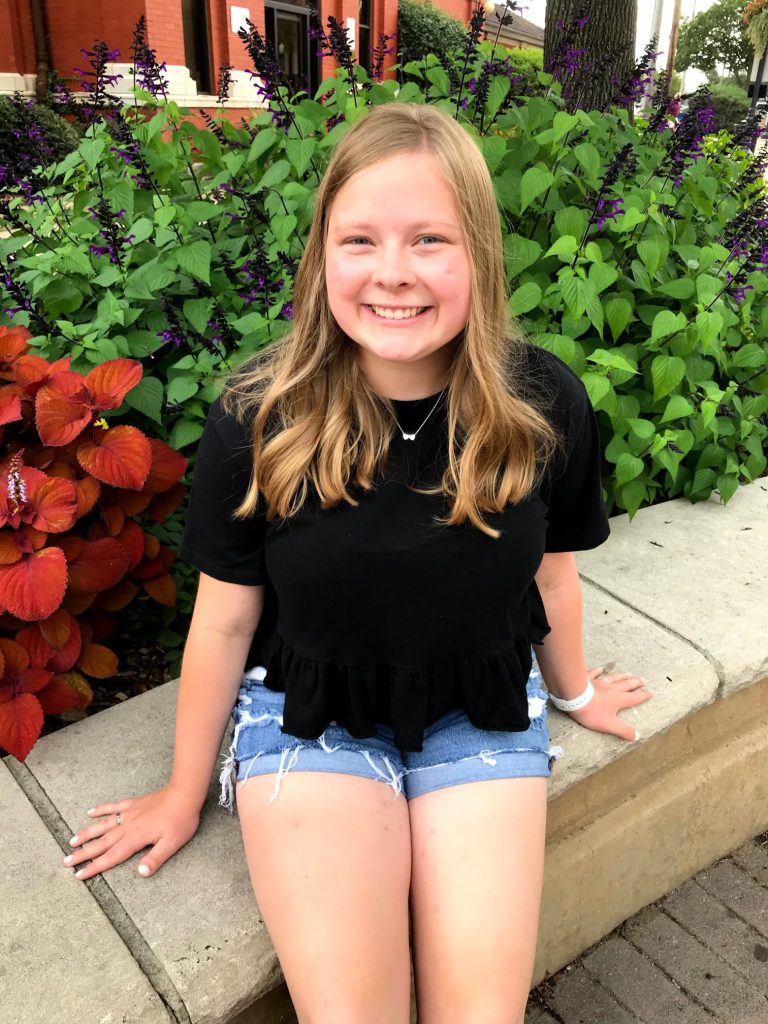 Angie Cooksy is an admissions pro. She knows this is the time when seniors are paying attention to the little things that make the difference between a good school and a school they can call home. In order to help these students hone in on what they want from a university, Angie gathered 17 of our current students from all over the country to discuss what that transition is like and what made them choose Bradley.
Angie: How many times did you visit before committing to Bradley? Can you describe how you felt about Bradley before, during, and after visiting?
Roy Alvarez (Monterrey, MX): One time. I was very anxious before I came to visit for the first time. While I was here I felt at ease and at home when I met everybody. When I was touring campus, I saw that Bradley has a lot of cool buildings and exciting opportunities. When I left, I was excited to come back.
Kaity Johnson (Blue Springs, MO): I only visited Bradley once and was still a little nervous afterward, but when I took my time to reflect and compare Bradley to other campuses I knew BU was right.
Megan Murphy (Woodridge, IL): I visited Bradley's campus twice and went to an off-campus visit in Oakbrook before committing to Bradley. Bradley was the first school I visited and I was so excited because I had heard so many good things about Bradley! During my visits, I felt so welcomed by all of the students and staff. After visiting, I always had a smile on my face, because every visit I had was an amazing experience. Specifically, after my Admitted Student Visit Day, I was happy because I had made a lot of new friends during the visit, all of which ended up coming to Bradley!
Whether going away means a 30 minute drive or a 2 hour flight, it's so important to visit campus. You can learn a lot about a school from its website but you need to know how it feels to be on campus. The college experience is an opportunity to grow and learn as a person. It's a chance to pursue your passions while making friends–and memories–that will last a lifetime. As our students say, you need to be able to see yourself living here.
Angie: For those that are from the Peoria area, why did you choose to stay local versus going somewhere else?
Rasjeshwari Iyer (Washington, IL): I wanted a place that was close to my parents just because they are very important to me. But I also decided to live on campus because I needed a sense on independency.
Cassidy Williams (Canton, IL): I wanted to stay close to home to be able to help out my family, and it allowed me to work at home while taking some amazing classes.
Angie: Love those answers. And for those that are not from the Peoria area, why did you choose to attend Bradley?
Megan Murphy (Woodridge, IL): I chose Bradley versus going somewhere else because Bradley is unlike any of the other schools I visited! I like the distance from home, it allows me to grow while also being close enough that my family can come and visit me.
Mossino Vardamaskos (Palatine, IL): It fit all my interests of what a University is. I loved a smaller school that is more hands on and has more one-on-one between students and professors. I also really enjoy the diversity that Bradley has to offer.
Kaity Johnson (Blue Springs, MO): Bradley was the school for me because of the community feel. When I walked on campus and could easily navigate buildings, saw so many students socializing on the quad, and my tour guide pointed out 5+ of his friends while on our tour, I could see myself becoming a part of the campus easily.
From Greek life to acapella groups, local coffee shops to sports arenas and study abroad, Bradley has so many opportunities for you to find your home here. Our small class sizes mean that our faculty will get to know you while our diverse student body will help broaden your perspective of the world.
Angie: Last question for now, tell me about a hidden gem that you've discovered in Peoria!
Izzy Fontane (Deerfield, IL): A hidden gem in the Peoria area is Generations candle making. It's such a fun activity for you and your friends to do on a rainy afternoon!
Jenna Schilling (Plainfield, IL): I love Ardor bakery on the riverfront! My roommates and I found the bakery after making several trips to the riverfront market in August. The bakery is cute and small, and has some of the best pastries and breakfast treats I've ever had!
Rasjeshwari Iyer (Washington, IL): Local indie music. The local indie scene in Peoria is unlike any other. I was first introduced to it by a fellow student in my class who was part of a band that played house shows locally. After checking his band out, I started discovering more bands. The best part is being able to get along with the bands since they love hanging out and talking to people.
Wherever you are in the college decision process, we hope these stories are encouraging. Please take our students' advice and search for the place that you can call home. And remember that Bradley's doors are always open to welcome you in.