Year in School: Senior                    
Hometown:  Peoria, Illinois
Academic Major and Minor(s)
Social Work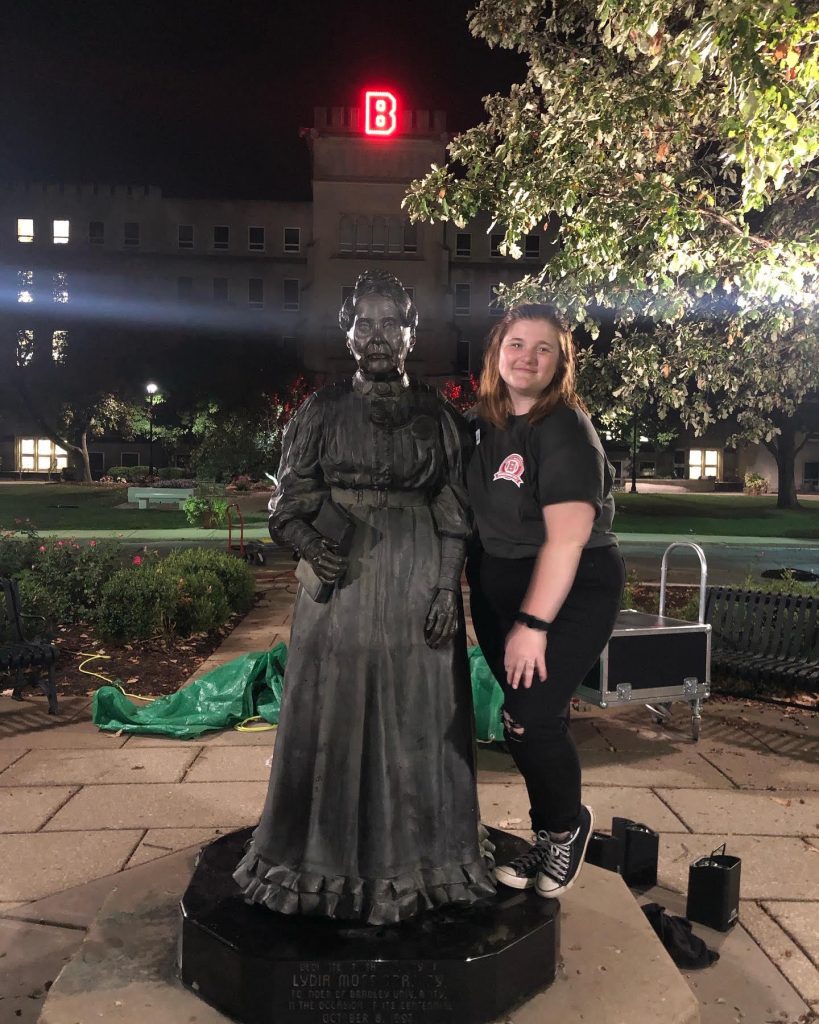 How did you decide to major in your academic program?
Originally when I had applied for Bradley I wanted to be an early education major however, after spending the summer basically a camp counselor, I decided that was not for me. For a little while I wasn't sure of what I was going to do after college but when I really thought about it I always wanted to help people. I decided to go into social work because I would be able to help individuals in different stages of life.

What has been your favorite class at Bradley? (Why was this your favorite class?)
I really liked my social work research methods class because I was able to do a deep dive into the social work hospital field. I was able to do research into different communities and what interventions would be the best.  
Share an experiential learning opportunity you have had inside or outside of the classroom. (Can you share an example of what you have been able to do as an intern or when/how you got your internship?)
The most influential experiential learning opportunity that I have had outside of the classroom is interning on the Child and Adolescent Mental Health Floor at Unity Point Methodist Hospital. I have been able to meet one on one with patients. This is giving me the opportunity to work on one to one counseling skills as well as how to work in the hospital world.

What are your future goals and how is Bradley preparing you to reach them?
I am applying to graduate schools currently as well as I am looking to apply to jobs in the local area. Most graduate schools need volunteer/internship hours for social work students as well as relevant extra curriculars. Being at the hospital this semester, I am gaining over 500 internship hours to be able to use as a talking point on my personal essays.
What is one piece of advice you would offer to students considering your major?
Jump head first into the experiences that the program is going to give you!

Why is Bradley an exceptional place to study your academic major?
I was able to receive a broad education on all aspects of social work. Each professor also built in multiple dates where there wasn't a specific agenda that they were trying to cover, they left it open so they could focus on student interests in the field. The social work program is also an accredited program so I am only going to have to spend 1 full year in graduate school to be able to get my masters.